Vannie
---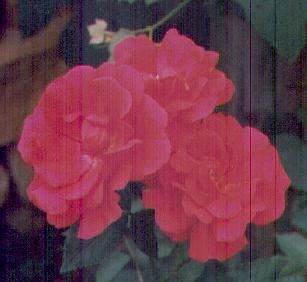 'Vannie'
'FREvan' registration pending
Cluster-flowered, Floribunda
Parentage Unknown
Bred in United States by Bryan French.
Deep pink blooms, semi-double 15-20 petals. Mild fragrance. Repeats. Blooms produced singly and up to 4 per stem. (Note: Single blooms usually occur after first flush.) Height 3' to 4'. Width 12" to 24". Blooms 2" to 3". Date of official commercial release May 2000 (some plants were released in 1999 for additional testing).


---